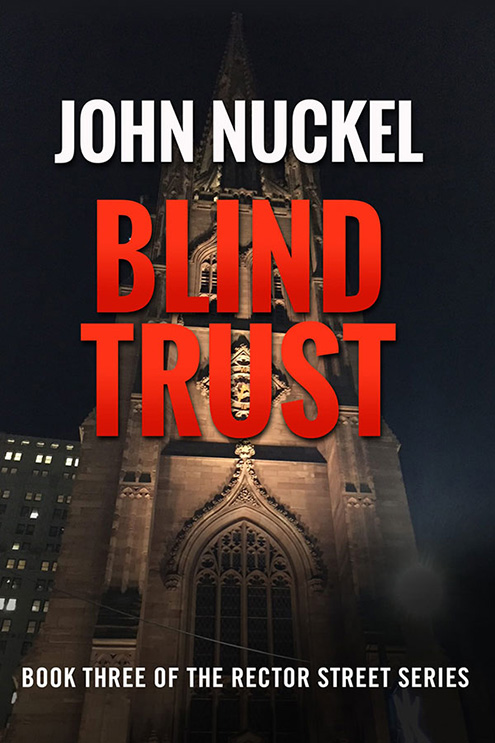 Blind Trust
In the final chapter of the Rector Street Series, Blind Trust, former SEC investigator Ben Hirsh unravels a fifty-year-old murder mystery.
The discovery of a dead man's bank statement, with the name of a corrupt CEO scrawled across the top, sends Ben on a search for the man responsible for that long-ago assassination.
To find the truth, he will need the help of Frank McGinley, known as both a genius and a thug, along with Kat Wells, who is feared and respected equally on Wall Street.
It will require Blind Trust in his new colleagues to uncover the facts.
Blind Trust is a novel about loyalty—to friends, family, and those who have passed. Ben will learn that there is no honor among thieves, but there is for those who hunt them.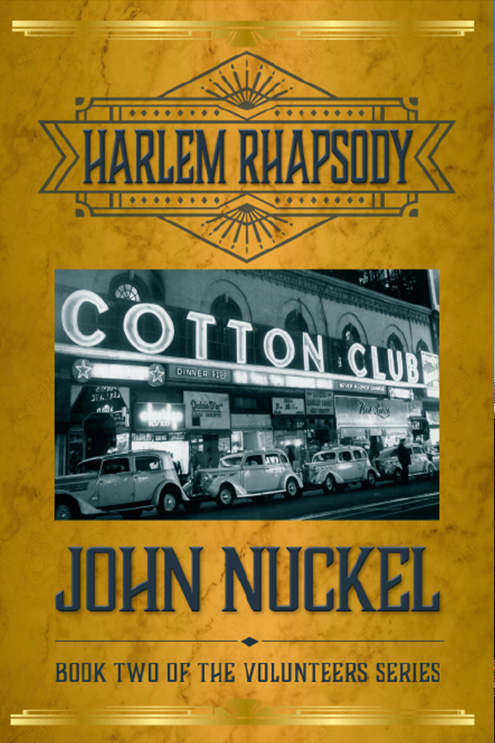 Harlem Rhapsody
In the days of prohibition and the Harlem Renaissance, Owney Madden, gangster and Cotton Club owner has a plan to defeat the tyranny of Tammany Hall.
He'll whack mob kingpin, Arnold Rothstein.
Harlem Rhapsody follows this turbulent era (1927-1937), from Duke Ellington's debut at the Cotton Club to the unsolved murder of Rothstein and the machinations of a secret organization, the Volunteers.
Based on true events and real people (The Belle of Broadway; Titanic Thompson; Lucky Luciano), Harlem Rhapsody is the second book in the Volunteer series about Teddy Roosevelt's band of men, with financial assistance from J.P. Morgan and John Rockefeller. They fight to take down corruption and Tammany Hall.
Harlem Rhapsody features a WWI hero, and Harlem Hellfighter recruited to support the mission. His Volunteer boss is based on John Nuckel's grandfather, a former Irish freedom fighter revered in Ireland for his hunger strike aboard the prison ship Argenta.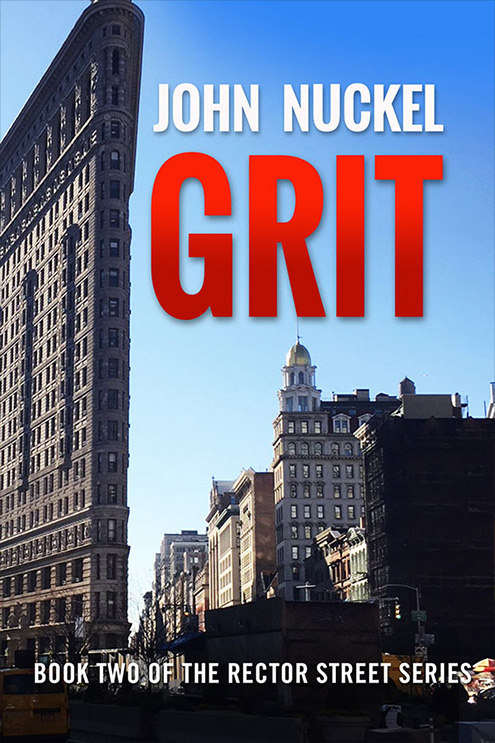 Grit
Mob assassin Carla Pugliese takes a murderous cross-country journey from Colorado to New York to find the two men she must kill to ensure her freedom: her mafia kingpin uncle who has played her from the start, and Frank McGinley, the only man she'd set out to kill who survived.
GRIT is the sequel to the critically acclaimed novel, The Vig.
As Carla and her targets careen toward their inevitable confrontation, a pretty lounge singer, a St. Louis gangster, and a pompous hedge-fund manager are left in their wake.
GRIT will determine who survives and how they will live with themselves after their inner brutality is revealed.
Author John Nuckel is a true Wall Street insider. He's known as sinners and saints in the financial industry. The best and worst of them have one thing in common. GRIT.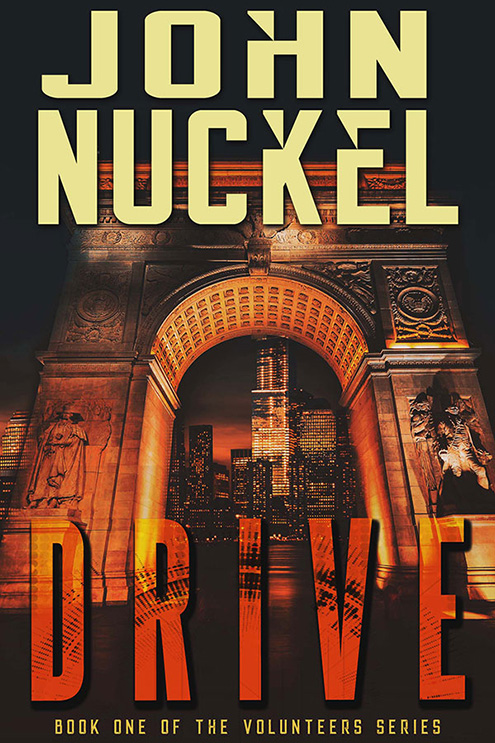 Drive
In this crime thriller, history and current events unite through a New York secret society, established in the late 1800s by the country's elite. The purpose of The Volunteers is to intercede when typical rules of justice cannot. NYPD officer Annie Falcone becomes the latest key component in the ongoing work of The Volunteers.
Et Omnia Recta—to make things right.
In the late 1800s, a secret society is formed by a captain from Teddy Roosevelt's Rough Riders with the support of the nation's leading industrialists and bankers. Over a century later, the tradition continues, in the same saloons and boardrooms of New York City, where it all began.
In this crime thriller, where history and current events unite, Woodbury Kane, Jacob Riis, and Roosevelt himself fight the tyranny of Tammany Hall in the first mission of the Volunteers during the turn of the last century.
In today's New York, the descendants of the Volunteers recruit Annie Falcone, a New York police officer, who takes the oath: Et Omnia Recta. She is to provide protection to one man, America's top technological mind, from his longtime adversary, Sheng, China's most brutal hacker.
Annie is unaware that she's merely a decoy to draw Sheng out for the hit squad that was sent ahead of her. Her instincts alone will be the force behind the success or failure of the mission.
Like so many other Volunteers before her, Annie's survival depends upon her courage, her skill, and her DRIVE.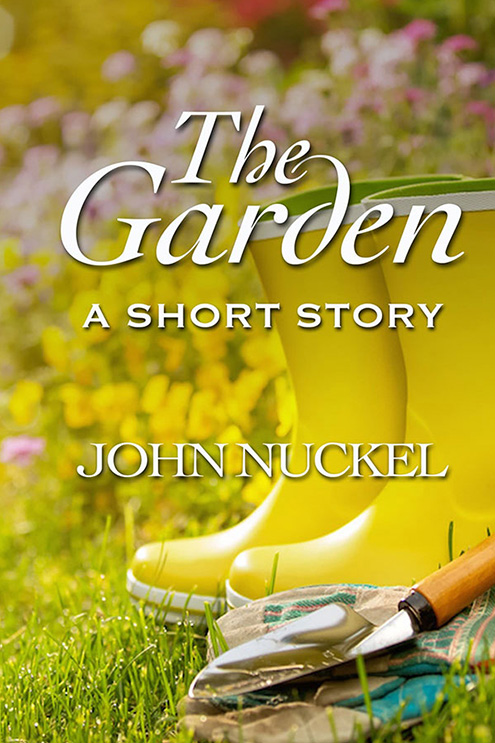 The Garden
Walt Palmer is waiting to pass from this life to reunite with his love in a world of enlightenment. Before he can join his wife Meg and be welcomed into The Garden, he must close the circle of pain he created for his children and himself.
In this timeless story of love and devotion, Walt will learn that the path to true enlightenment is forgiveness.
Journey across realms to revisit The Garden as it once was so long ago. Visit a place between time & space where eternal enlightenment is lived out as Heaven on Earth. Walt is ready to pass from the physical world to join his long lost love. Caught between bliss & the past, he must first forgive his daughter and himself before joining his love, his Meg. The Garden is a story of love. A heart-wrenching & warming story of family and what it is to forgive a lifetime of pain, to be free. "Soon, though?" She understood what he was asking of her. "Yes, Walt. Soon." "She sent him off to forgive their daughter, and for her to forgive him, to heal the wounds. Only then could he join her. Only then…" A journey seeking forgiveness is the end, is the beginning, & is simply beautiful. Love's power & heaven's beauty blur the lines between past, space, present & time in this touching fantasy.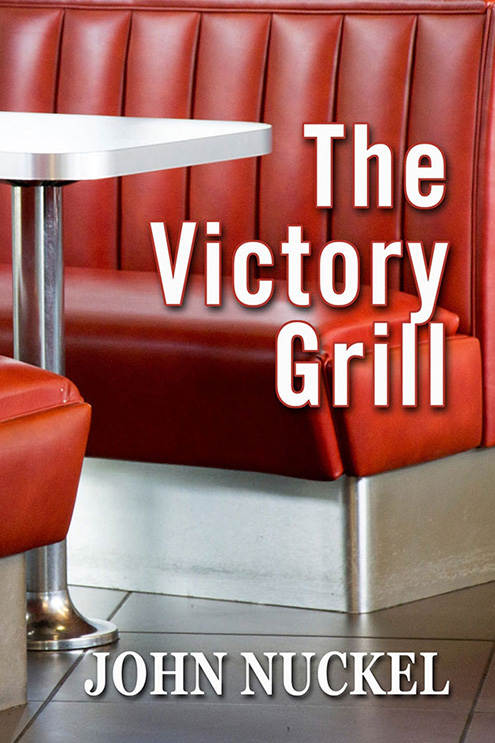 The Victory Grill
Coffee-shop owner Marty Koenig turns up his collar as a cold breeze rushes down 10th Avenue, but he stops to extend a hand to someone in need. At the moment, he couldn't know that the woman he helps will become his salvation or that life will never be the same at The Victory Grill.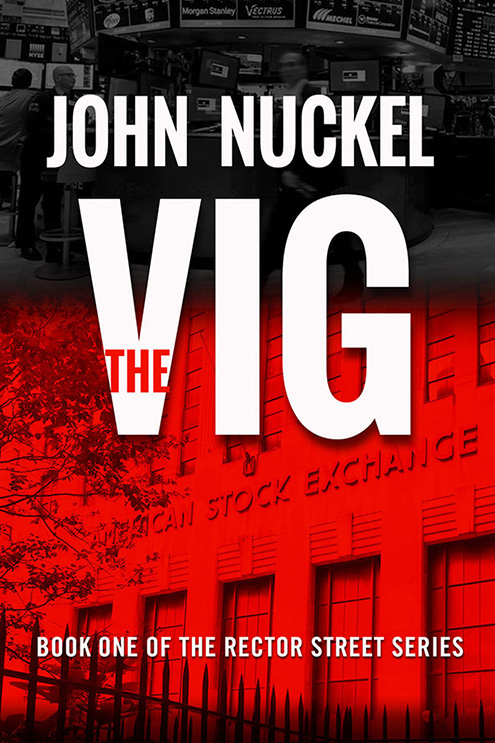 The Vig
"We facilitate financial transactions for a fee. That is what we call the Vig."
The most corrupt decade in Wall Street history was a good time to steal a little bit of money from a lot of people.
Meet Frank McGinley. He has a penchant for vodka and a head for numbers. As an equity options specialist on the American Stock Exchange, he discovers a scam which diverts small amounts from thousands of trading accounts into the pockets of a con man. Forty grand in an envelope is passed to him across the table. It may be enough to make Frank look the other way.
Before he decides to cash the check or tear it up, he's caught up in a federal investigation of a Ponzi schemer with a violent flair.
Frank is soon pitted against a seductive assassin and a corrupt federal agent who both want him dead.
To survive, Frank will have to think like the killers. Take it to them and risk a bullet to the head, since in the dark corners downtown, deals are made with a threat and broken with a gun.